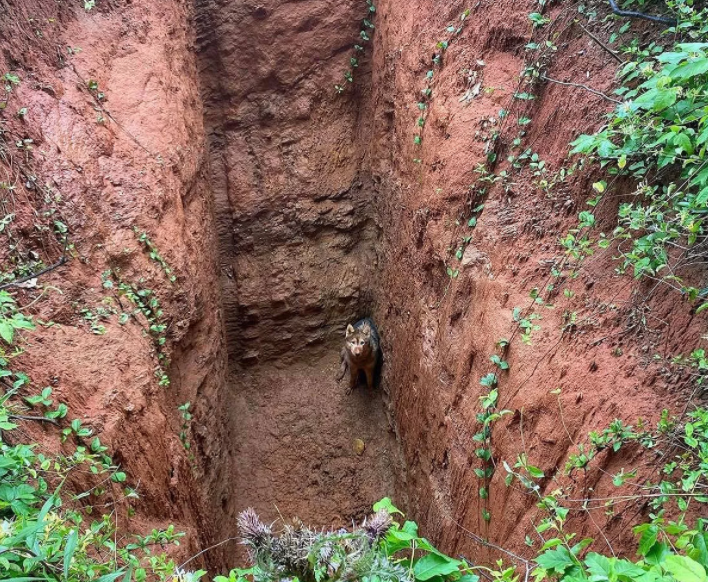 people.com – A lost dog in Georgia has been saved by local officials after falling down a massive hole.
According to an Instagram post from Georgia's Cobb County Animal Services, Ty McIntyre was checking his property when he discovered the dog trapped in a deep, muddy hole.
McIntyre quickly called for help, and the Cobb County Fire Department responded to the scene, the post added.
It is unclear how long the canine had been trapped in the hole before help arrived.