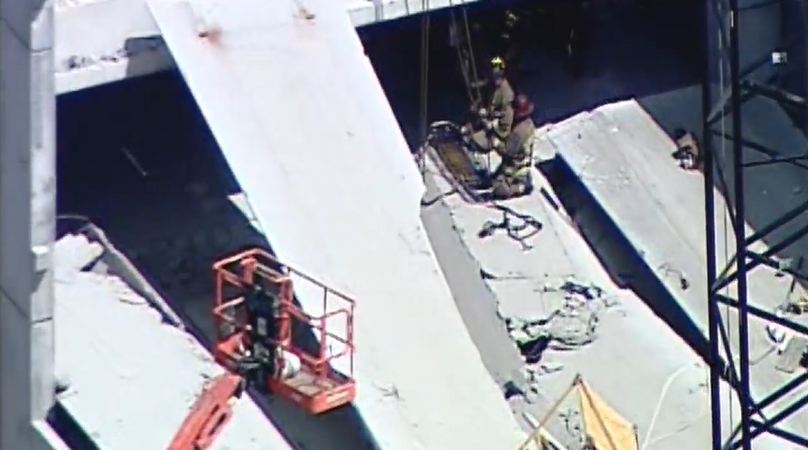 (Fox 5) – Six construction workers were injured after a portion of a parking deck under construction collapsed Friday afternoon in midtown Atlanta, officials said.
The parking garage is located at W. Peachtree Street and Linden Avenue near the Crown Plaza Hotel. Firefighters were called out to the scene around noon after receiving a 911 call.
Firefighters quickly went to work to free trapped workers and check out their injuries.
Firefighters had to use a saw to cut concrete and free one worker whose leg was pinned, according to the Atlanta Fire Department.
"One of the things they couldn't do was lift the piece up that was on top of him. They could not use airbags. So, the guys had to rig the piece that was on him with ropes and whatever and they used a saw because of the rebar," a spokesperson for the Atlanta Fire Rescue told FOX 5. "They had to use a special saw."